Special Christmas Outreach
February 2016
I want to thank everyone who sowed into our Christmas Blessing Campaign in December of 2015.
You made this the most spectacular Christmas for 100 girls and boys in India who have been rescued from sex-trafficking, homelessness, and life on the streets.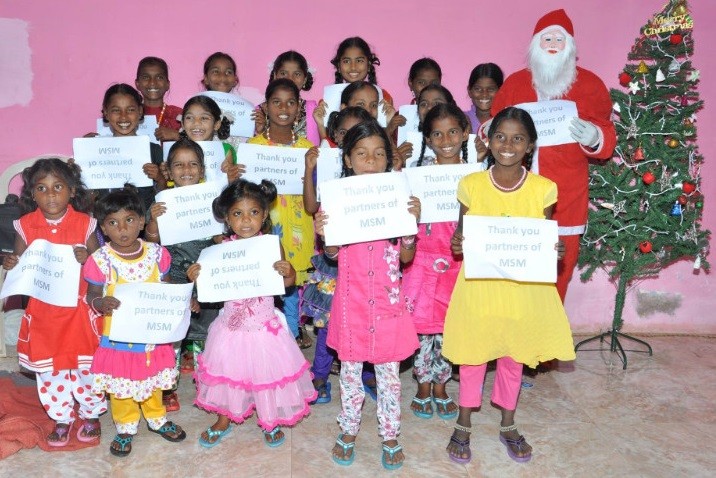 Here's a report from our team on the ground in India:
"Our celebration started the day before Christmas setting up the Christmas tree. It was not as big as an American Christmas tree, but the children really enjoyed decorating it. Afterwards we gave all the children their Christmas gifts. When they opened their gifts they were surprised to receive so many beautiful things! They didn't expect it at all. We kept it as a surprise and they were in "seventh heaven" with their new outfits and winter jackets. The girls loved their new dresses and shoes! The boys also loved their new outfits and shoes. They had been praying for winter jackets for a long time and they were so happy that they finally got them."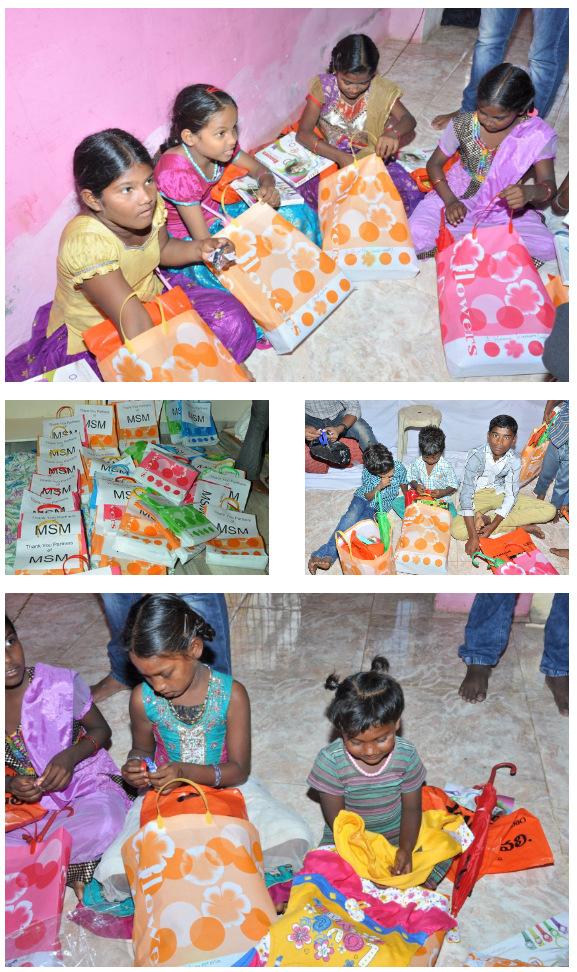 We bought all the children new watches and they really loved them. We bought toy trains for all the boys and they were so happy. We got the girls all different types of hair clips and hair bands, bracelets, necklaces and nail polish. They absolutely love their nail polish! We also got them each a pocket mirror so that they can look at their beautiful faces all the time. We told them that every time they look into the mirror they have to tell themselves that they are the most valuable and beautiful person in the whole world. We also got them umbrellas and they played with them and decorated each other's nails with the nail polish.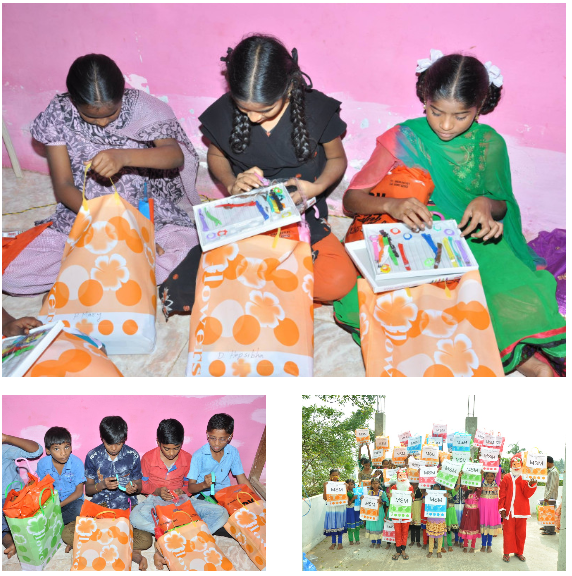 Then the children danced to some songs and played almost all through night. It's been their best Christmas ever. They have never received so many gifts at one time. That's a huge surprise for all of them. On Christmas morning they all wore their new dresses and outfits and we all went to church.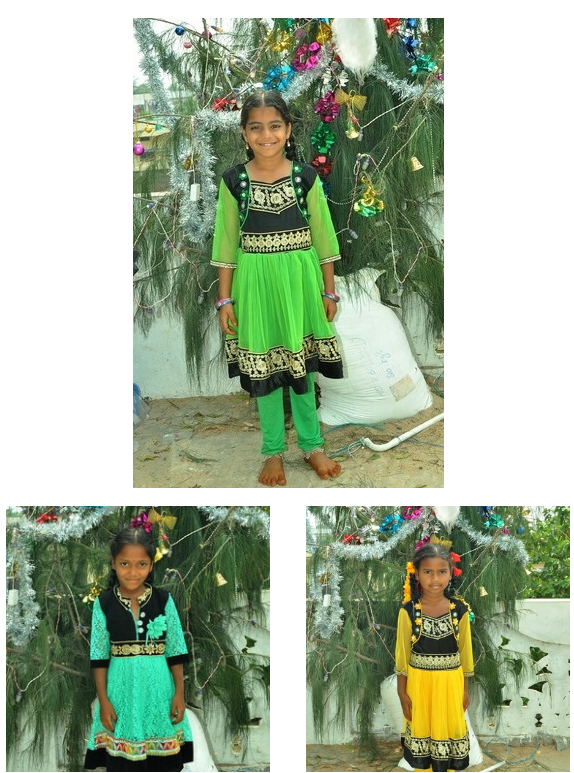 After service the children celebrated with a special Christmas dinner. They ate Chicken Biriyani, which is a famous Indian dish. And they all had ice cream, and a desert. They really enjoyed the meal.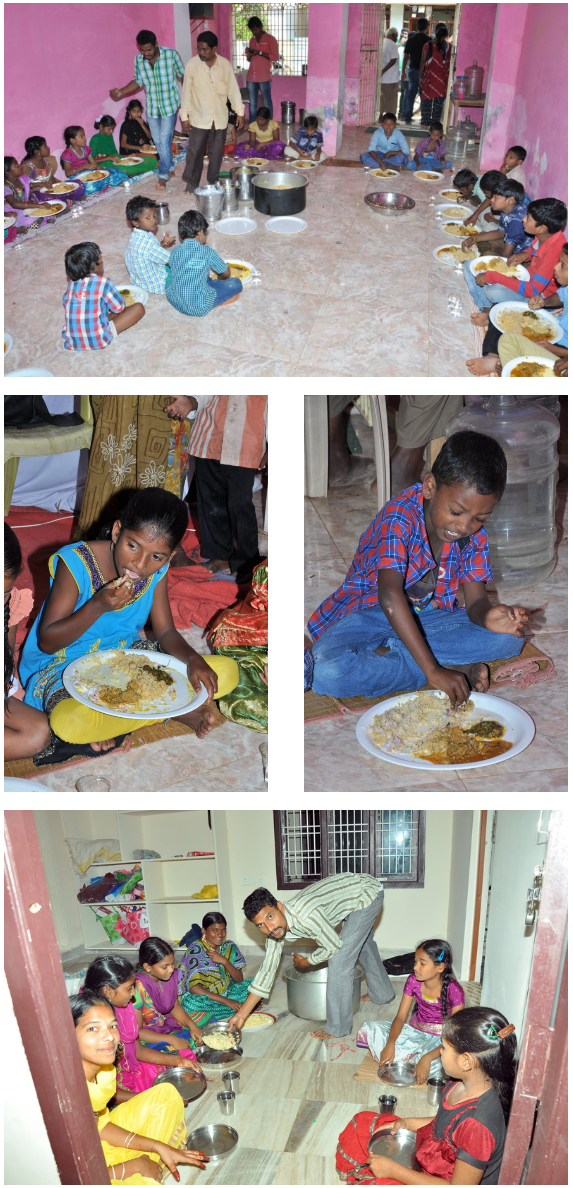 "Then in the evening all the children prayed for the MSM team and all the sponsors who made their Christmas so special."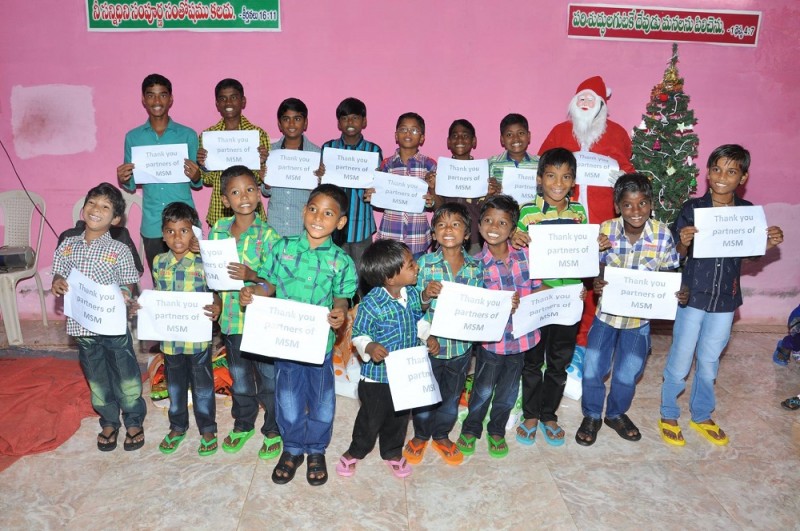 Quotes from the Children

This Christmas was incredibly special for our children's homes in India thanks to the generosity of our donors. One hundred of our Rescue1 children experienced a Christmas they will never forget. Because of your love and generosity, we were able to provide these children with new beautiful outfits, shoes, jackets, and umbrellas, as well as jewelry and pocket mirrors for the girls, watches and train sets for the boys, and a wonderful Christmas meal. These children consist of sex-trafficked girls, orphans, and AIDS victims. Thank you for bringing so much joy to our Rescue1 children at Christmas!